OUR VISION
F
ollowing the example of Jesus, we convey value to all people in every phase of life.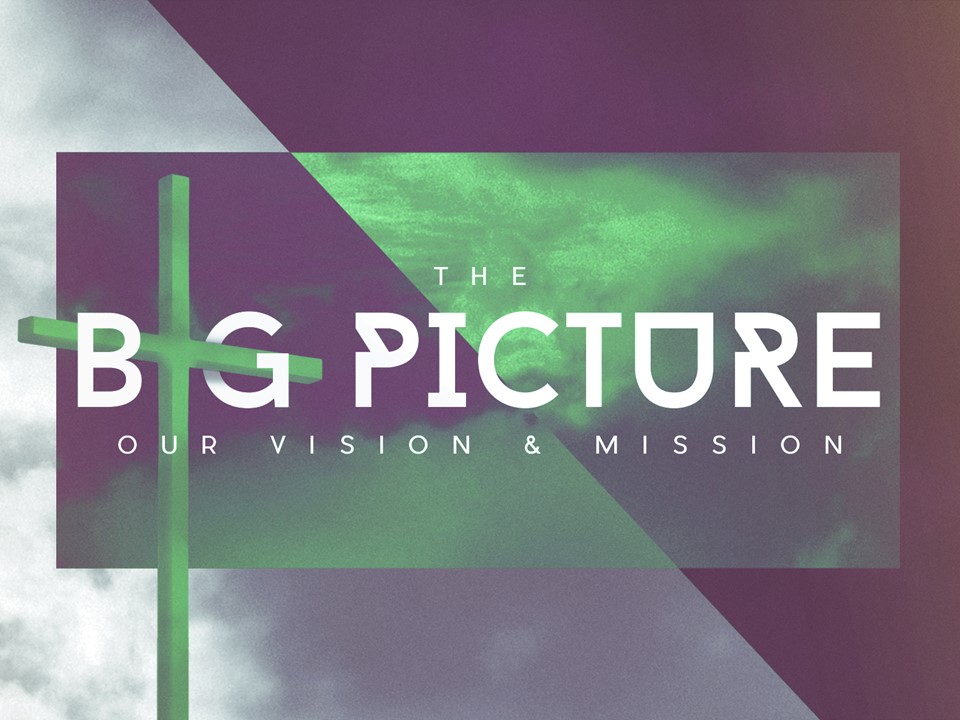 To stay current on all our activities and events, click the link below to view the church calendar.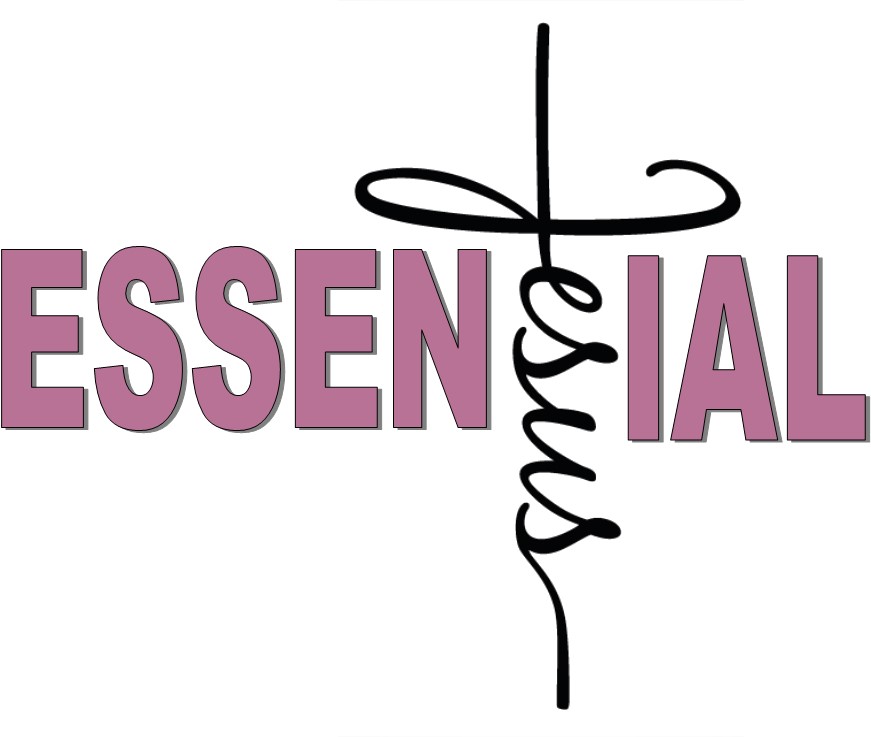 WOMEN'S RETREAT
October 30th 8:30am-12:30pm
Join us for a women's retreat that you won't want to miss! We will welcome guest speaker, community leader, author and pastor's wife, Becky Justice. Worship, led by a diverse team of local singers, will sure to be a powerful experience. Break out sessions will focus on Jesus being essential in our lives. A continental breakfast will be available beginning at 8:30am and all attendees will receive an ESSENTIAL canvas tote. Of course no women's retreat is complete without shopping! There will be several local vendors selling items such as jewelry, t-shirts, Christian daily planners and more.
COST $35*
Last day to register is Oct. 27th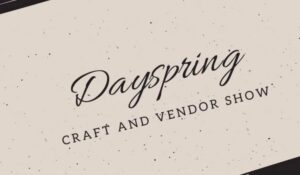 SATURDAY, OCTOBER 23rd
9am-3pm
A fun, safe place to buy gifts and support Dayspring's Youth Group.
Booth spaces are available. The spaces are 8×6 and cost $35. Electric is $5. If you would like to purchase a space, apply by clicking HERE
Once you fill out the form, an email acceptance will be sent along with instructions on how to pay.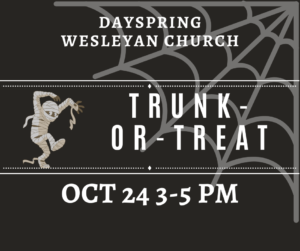 TRUNK-OR-TREAT
OCTOBER 24TH 3-5PM
All kids, birth-5th grade, are welcome to join us for our annual Trunk-or-Treat. This event will provide a fun, safe way for the kiddos to enjoy this fall tradition. Come check out our creatively decorated cars and go home with LOTS of candy!
Interested in volunteering for this event?